The program of the International Meeting Peace With no Borders, organized by the Community of Sant'Egidio and the Archidiocese of Madrid is available in English.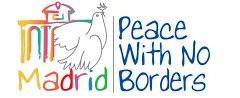 The opening session will take place on Sunday September 15 at 6:00 p.m. at the Madrid City Hall of Congress (IFEMA), with the participation of representatives of the biggest world religions as well as  international leaders such as Jeffrey Sachs, special Adviser to the United Nations Secretary General and expert on sustainable development; the president of the Central African Republic, Faustin-Archange Touadéra, or the United Nations High Commissioner for Refugees Filippo Grandi, among other outstanding public figures.
The Cardinal of Madrid, Carlos Osoro and the founder of the Community of Sant'Egidio, Andrea Riccardi, the Chancellor of the Al-Azhar University, Egypt, Mohammad Al-Mahrasawi, the Chief Rabbi of Tel-Aviv, Israel Meir Lau, together with Tíscar Espigares, from the Community of Sant'Egidio in Madrid, will also take part in the opening session.
Under the title «Peace without Borders», the 33rd edition of the Interreligious Meeting of Prayer for Peace seeks to promote an open dialogue between representatives of the world' s major religious, intellectuals leaders and representatives of civil society, with the conviction that today more than ever religions are called to work together for peace, conflict prevention and dialogue to rebuild human fraternity, in a divided world, with increasing exclusionary nationalisms or xenophobic and violent rhetorics.
In the opening session as well as in thematic panels that will be held simultaneously in different locations of Madrid city centre, voices, testimonies and analyses will be heard about the great challenges of our time: migrations, conflict prevention, ecology and climate change, coexistence in cities, racism and xenophobia, women in the construction of peace, childhood in the world, among other topics such as social justice, ecumenism, spiritual humanism and globalisation. Participation in the opening ceremony, thematic roundtables and closing ceremony of the «Peace without Borders» is free, but subject to the capacity of the rooms. To participate it is necessary to register in advance on the web of the meeting in the following form.
Round tables
During Monday 16th September and the morning of Tuesday 17th September, 27 round tables will take place simultaneously in different locations of Madrid city centre with prominent personalities, experts, people affected by conflicts and individuals who are leading peace and coexistence initiatives in their countries. The round tables start at 10 am in the morning session and at 5.30 pm in the afternoon session and will have translation services.
On Tuesday 17, at 7.30 p.m., representatives of the different religious traditions, will carry out a Peace Procession from the different places of prayer to the Almudena Square, where the closing ceremony will take place, with testimonies and the reading of the Peace Appeal 2019, subscribed by the representatives of the religions participating in this historic meeting.
Key dates:
September 13th: Last day for collecting invitations and the final programme of the meeting.
September 15 (12pm): Eucharist in the Almudena Cathedral in Madrid, presided over by the Archbishop of Madrid, Carlos Osoro.
September 15 (6pm): Opening session at Palacio Municipal de Congresos- IFEMA (Madrid Convention Center)
September 16 and 17: Simultaneous Round Tables
September 17 (18h): Ecumenical Christian Prayer in Almudena Cathedral and different prayers according to different religious traditions.
September 17 (20:00): Final Ceremony at Almudena Square